KEY HIGHLIGHTS OF OUR PROGRAM:

Truly Global Education With Eminent International Faculty

Robust Learning Management System and Flipped Learning Model for Maximized Learning Outcomes

Personalized Learning Through Unique Option of Choice Based Credit System

Complete Hand Holding & Support By Student Relationship Managers

Dedicated Career Support & Virtual Job Fairs With 100+ Hiring Partners

Portfolio Building With Real-world Industry Projects
WHY YOU SHOULD DO AN ONLINE PGDMS

Flexibility
Total flexibility with Web Proctored Mode: freedom to take exams anywhere, as well as the choice to take Semester Breaks

Preferred By Hiring Managers
One of the most popular online post graduate degrees

Career Growth
Salary range of 3.5 lac rupees per annum to 24 lac rupees per annum

Affordability
Great value in terms of both tuition fee & the fact that you can continue to work
University Accreditations & Recognitions
Amity University has been established by an act of State Legislature and recognized by the University Grants Commission (UGC). Amity Education Group is India's leading private education group, ranked amongst the top 200 Universities of Asia by QS, UK rankings and the only University in India to be WASQ accredited by the US.









THE AMITY ADVANTAGE :

WHY YOU SHOULD CHOOSE US
Unique Open Education Policy
One Stop Shop For All Your Career Needs
Motivation & Support To Help You Sail Through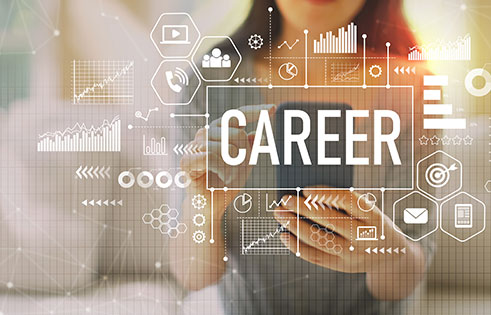 Industry oriented approach: Fortified by Mentorship, live lectures and webinars by industry bigwigs
Continuous Student Engagement with Career Webinars, SUCCESS SUNDAY, Virtual Job Fairs etc.
Exemplary Student Satisfaction Score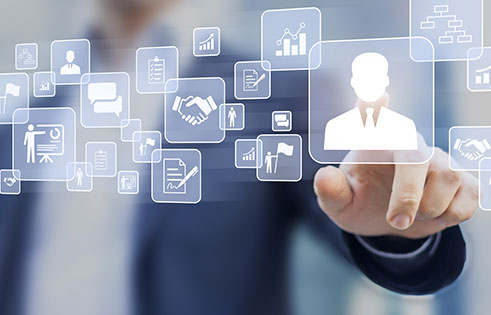 Dedicated Student Success Managers
Live Doubt Clearing Sessions
Live Interaction With Industry Leaders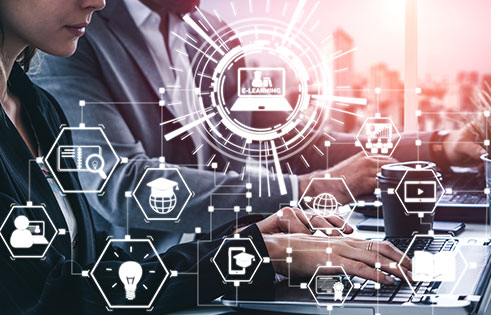 Learning Opportunity from all our Programs, at the cost of one Degree
Freedom to Attain Cross-Functional Skills With Access to Classes Of All Domains of a Student's Choice
Daily Live Classes by Award-Winning Academicians(from 11:00 AM to 09:45 PM), Activities, Discussion Forums, Communications etc.
All-round development with Free Certificate in Professional & Life Skills as well Certificate in Advanced Excel
CAREER IMPACT:

HOW WE HELP YOU BUILD YOUR DREAM CAREER

Dedicated Career Coach

Live Virtual Job Fairs

Holistic Career Services

Profile Building With Real World Projects
WHAT YOU COULD SEE YOURSELF DOING AFTER

AN AMITY ONLINE PGDMS
Marketing Communications Manager
Marketing Research Analyst
WHAT OUR STUDENTS SAY ABOUT US

Harisha
I take this opportunity to thank all the academic and non-academic staff in providing sufficient support in the completion of my course. Apart from online study content, they have interactive video lecture programmes.
Bharti Airtel
Our Online

PGDMS Will Be Taught To You By
DEGREE:
Post Graduate Diploma In Marketing And Sales Management[PGDMS]
Total 81 Credits
A two-year (4 semesters) programme offering comprehensive study of a wide range of theoretical concepts and functional areas in Marketing & Sales Management. This programme enables you with ability to create brand strategies for businesses, develop an advertising campaign, sell in multiple situations, and work as a marketing consultant.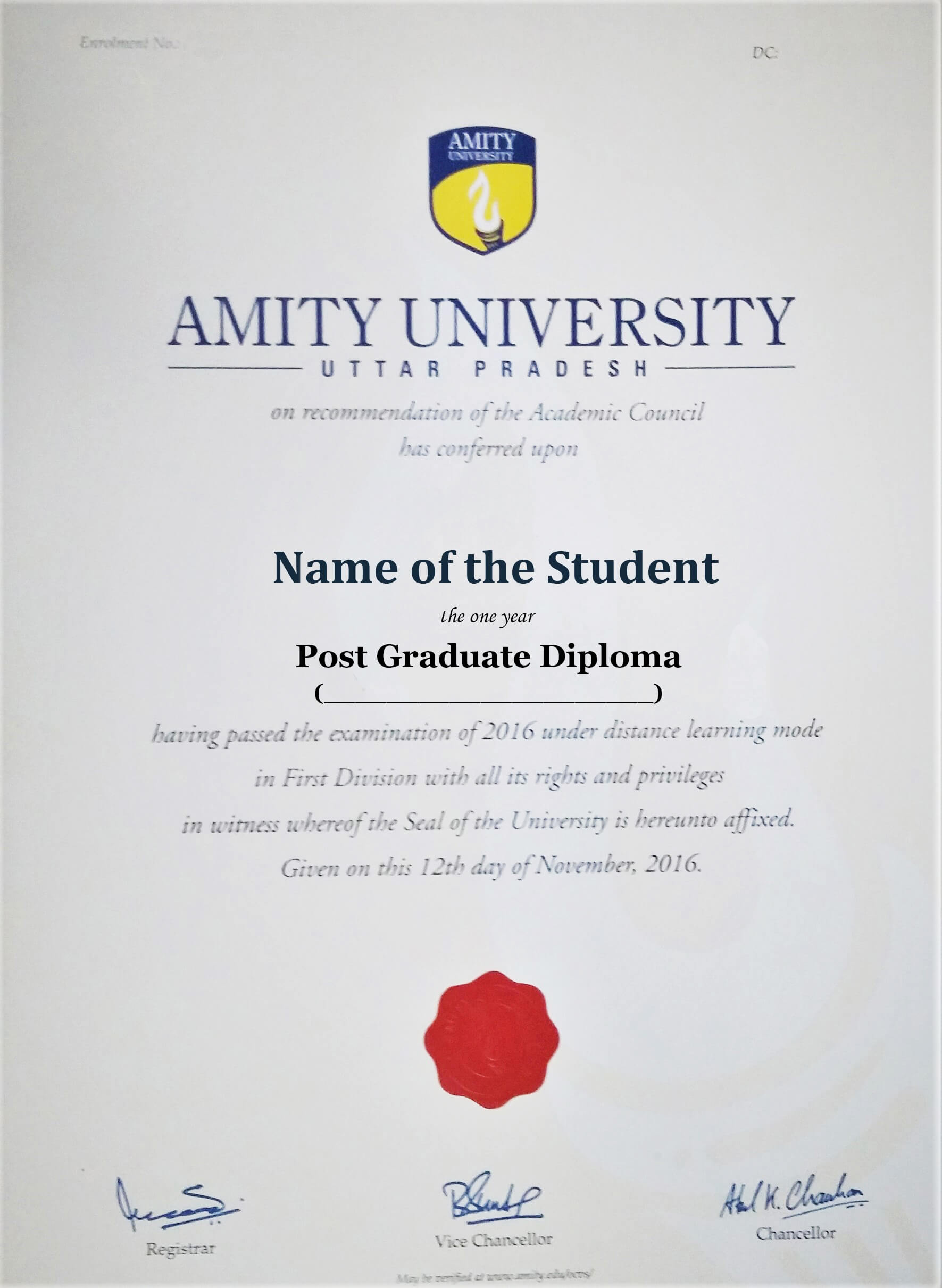 Fees:
General
|
*Special Scholarships
|
Alumni
Sem Fee Details
Annual Fee Details
One Time Payments
No Cost EMI Options
Partner with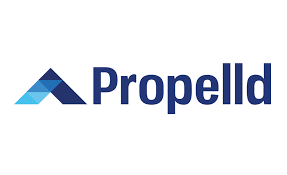 EMI options available for 6 Months
No Credit Card Required
Apply Now
Enroll to start the preparatory session now
Frequently Asked Questions
What is a Postgraduate Diploma in Marketing and Sales (PGDMS)?
This is
2 years
specialized program offering a comprehensive study of a wide range of theoretical concepts and functional areas in Marketing and Sales Management.
This specialization will help you strengthen your interpersonal skills and acquire the pertinent knowledge and skills needed to integrate seamlessly in a diverse workplace, create brand strategies for business, develop an advertising campaign, sell in multiple situations and work as a marketing consultant.
This degree helps students become professionals in the industry teaching them how to help businesses successfully promote and sell products through the use of marketing strategies, trend analysis research, and pricing.
Is this program UGC/DEB approved?
Yes, we are India's first online university-approved by the Distance Education Board, a bureau of the University Grants Commission. Please check the link for further information-
https://ugc.ac.in/deb
What is the eligibility criteria?
Aspiring candidates, with a Bachelor's degree/ Graduate Certificate in any discipline, from a recognized university can register for this program.
Do you offer placement assistance?
Yes, we offer placement assistance with Amity University Online's Virtual Job Fair. This is an exclusive all in one Digital Career Platform that can help you expand your job search by allowing you to meet multiple recruiting organizations looking for interns and employees across all majors. At our Virtual Job fair the screening, interview and hiring take place simultaneously with zero participation cost. We are the only UGC recognized university which provides placement assistance after each semester.
I plan to migrate abroad, will this degree be helpful/recognized?
A degree from Amity University Online is not just recognized at a national level, but we also have accreditations by WASC -USA AND QAA-UK. Our Degree is recognized and globally accepted and you will not face any problems in case you wish to study abroad/migrate.
How are the exams conducted in online mode?
Examinations are conducted as per the new regulations through the Online Technology Enabled Proctored mode. The exam pattern comprises of internal and external assessments. The weightage is as follows: Internal(assignments) 30% and External(end-term examination) 70%. Section A- Subjective, Section B- Case Studies And Section C- MCQs.
What is the scope after the completion of this program in terms of career options?
A degree in PGDMS imbibes students with the intricacies and phases of marketing and opens a plethora of opportunities after the completion of the course. They are hired as marketing managers, marketing executives, in retail sectors, financial services, marketing companies, e-commerce sectors, to name a few.
PGDMS prepares students to become professionals who understand both marketing and consumer behavior theory, modern marketing roles and gives them industry-specific credentials recognized by major retailers/industries across the globe.
Why should I choose your online Program? What is distinctive about Amity University Online?
Learning at Amity University Online is designed to be relevant to your daily professional life, helping you learn the most valuable skills for the job of today, tomorrow, and beyond.
The flexibility and affordability offered for a world-class program are unmatched.
We have several coveted global accreditations and recognition to our credit.
The curriculum is designed by industry experts and is updated at regular intervals.
Personalized mentorship programs are provided by top industry leaders.
Portfolio building with real-world industry projects.
Hands-on and immersive learning experience.
100 plus hiring partners.
24/7 student support.
Seamless e-learning.
Interactive learning content.
Dedicated career services and placement assistance with our Virtual Job Fair.
Personalized guidance by student success managers.
With Amity Online you get professional accreditation in fast-growing industries. It provides the chance for you to skill up and display your training to future employers knowing that it has professional and academic weight.
What is the passing criteria for this program?
The minimum passing criteria is 5.5 SGPA(semester grade point average) and 6 CGPA (cumulative grade point average)
How to apply for the program?
You can apply through our Online Campus and Enrol Now:
https://amityonline.com/amity/Home/Basic
or call on our Toll-Free number 1800-102-3434 for assistance. Alternatively, you may write into dladmissions@amity.edu